Welcome to Gilbert Vehicle Services! We are a group of auto industry engineers, designers and enthusiasts who share our knowledge and enthusiasm for autos, trucks & motorcycles to help others enhance their vehicle ownership experience. We provide the following services for both classic and late model vehicles in the Metro Detroit and Northwest Ohio areas:
Pre-purchase inspection

Appraisal

Numbers Decoding & Authentication

Vehicle purchase consulting

Restoration project planning & consultation

Title Issues

Car & Parts locating service
Our motto is "Complete Vehicle Support from Idea to Ownership". Our vehicle expertise can help you with many vehicle decisions including:
Helping you find your dream car / truck / motorcycle
Determining the authenticity of a vehicle
Sorting title issues
Locating rare parts to complete your vehicle
Project planning for your vehicle restoration
Recommendations for local restoration & repair service providers
Real-world experience for restoration products & tools
Vehicle determination assistance to find the vehicle which best suits your needs for personal or commercial use
We specialize in 1945-present cars and light-duty trucks. Please continue below for information on our most popular services.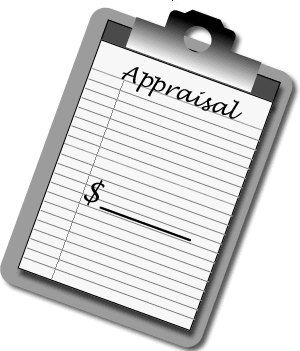 Appraisals

Do you want to know your vehicle's current value? Do you need an appraisal for insurance purposes? Are you considering selling your vehicle but are not sure what it is worth? We can help! We offer the following services:
Visual Inspection & Appraisal

($125): We visually inspect your vehicle, audibly inspect mechanicals and visually check underbody. Based off the vehicle's condition and appearance we research recent collector vehicle market transactions to determine an appropriate value for your vehicle.

VIN & Trim Tag Decoding

($25): We decode VIN, trim tag, body number, and any other ID numbers to the best of our ability to authenticate the vehicle's "as built" configuration and its options using our library of automotive reference materials.

Paint Color Authenticity Check

($25): W

e compare the current paint color of the vehicle with our large inventory of vintage O.E. paint samples (American cars & trucks from 1949-1982).
A travel fee of $0.60/mile from zip code 48073 (Detroit) is added to the prices above.
Please note, Gilbert Vehicle Services is not a licensed classic vehicle appraiser. Our valuation is based off current price guides, similar vehicles for sale and recent auction results. If you require a licensed appraiser with classic car certification who can offer diminished value, total loss, legal arbitration support and other specialized valuation services, please contact us. We will refer you to a licensed, full-time appraiser with classic car certification.

Numbers Decoding & Authentication
Do you want the "numbers" decoded on your classic American car to verify its original equipment & options? We can help! We have a vast library of automotive reference books for decoding the VIN, Trim Tag, engine numbers and other key features on most 1945-present American cars & trucks. We will decode these numbers for you & provide our interpretation of them in a short written report for only $50.
Contact us via email or at 248-259-4999 to learn more about our services.